TWAM
Click here to see a 'tools wanted list.'
Do you have any unwanted hand-tools, power-tools, haberdashery, sewing machines, no matter in what condition?
Contact us
If you can help in any way, by volunteering or have tools or haberdashery to donate, please contact Andy Bowdler, Roger Flambert (07763123683 rogerflambert@gmail.com), Andrew Kelland (kelland@gmail.com 02920705614), the church or on twamcymru@twam.co.uk.
Tools With A Mission enables people in developing nations to earn a living and to support themselves.
In many countries of the world people have few skills, little education and no means of earning a living. A switch from aid dependency to self sufficiency is impossible without help.
---
How to find us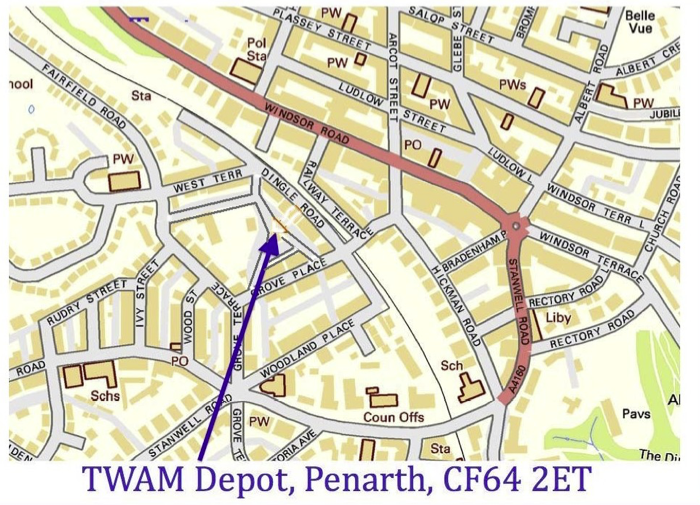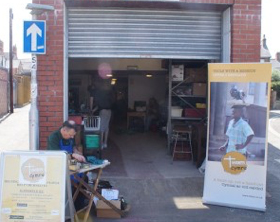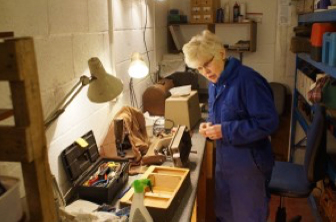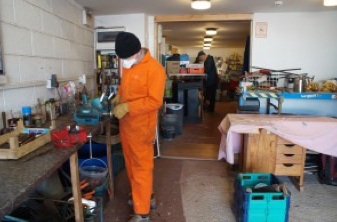 History
TWAM started 30 years ago, and since then has given this help by collecting and refurbishing tools and equipment no longer required in the UK and sending them overseas.
---
Overseas training centres
TWAM UK send 20 cargo containers (<200 tonnes.) The new TWAM Cymru depot in Penarth opened to collect and refurbish tools from across the region in early February 2010, since when the Penarth depot have cleaned, refurbished and forwarded roughly 10 tons of equipment, each year, to the charity's headquarters in Ipswich.
---
Opening times
Tuesday and Thursday mornings, 9:00am to 12:30 pm.
Click here to read an article on the work of the Penarth unit from a recent issue of TWAM News. (see pages 10-12)
---
Volunteers
Due to the growth since 2010, we are in need of more volunteers. No special skills needed, except a willingness to learn about tools and haberdashery. PLEASE NOTE: We can also take computers or computer peripherals. We are not able to take made-up knitted items.