Tool Aid Cymru (TAC)
Tool Aid Cymru (TAC) was founded by former Tools With A Mission (TWAM) volunteers in Penarth seeking to be able to continue collecting and refurbishing tools for use in Africa. Presently the search is on for a suitable space to set up a workshop in the Penarth area. This will be used for the collection, storage, refurbishment and dispatch of used tools for income creation schemes in Africa. This is done in cooperation with TWAM. TAC has a local storage facility and is collecting a limited number of used tools which are being shipped to TWAM as collected. Enquiries should be directed to Roger Flambert the Chairman on: roger.flambert@gmail.com.
Tools With A Mission ( TWAM) enables people in developing nations to earn a living and to support themselves.
In many countries of the world people have few skills, little education and no means of earning a living. A switch from aid dependency to self sufficiency is impossible without help.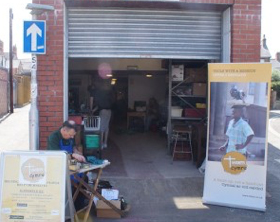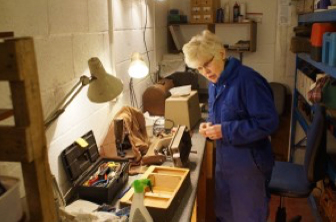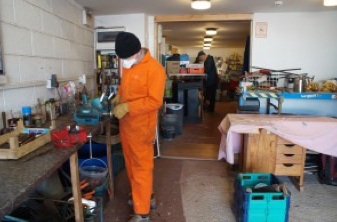 History
TWAM started 30 years ago, and since then has given this help by collecting and refurbishing tools and equipment no longer required in the UK and sending them overseas.
---
Overseas training centres
TWAM UK send 20 cargo containers (<200 tonnes.) The new TWAM Cymru depot in Penarth opened to collect and refurbish tools from across the region in early February 2010, since when the Penarth depot have cleaned, refurbished and forwarded roughly 10 tons of equipment, each year, to the charity's headquarters in Ipswich.
---
---
Volunteers
Due to the growth since 2010, we are in need of more volunteers. No special skills needed, except a willingness to learn about tools and haberdashery. PLEASE NOTE: We can also take computers or computer peripherals. We are not able to take made-up knitted items.