Open every week day between 10 and 12
The Penarth Food Bank
Where: Arcot House, Plassey Street, Penarth, CF64 1EN, (maps)
When: open every weekday morning, 10am to 12noon.
Our food bank is there to help anyone in need.
We're now working out of our office at Arcot House, just diagonally opposite the church building. We're opening every weekday morning and we have special social distancing measure in place to keep everyone safe.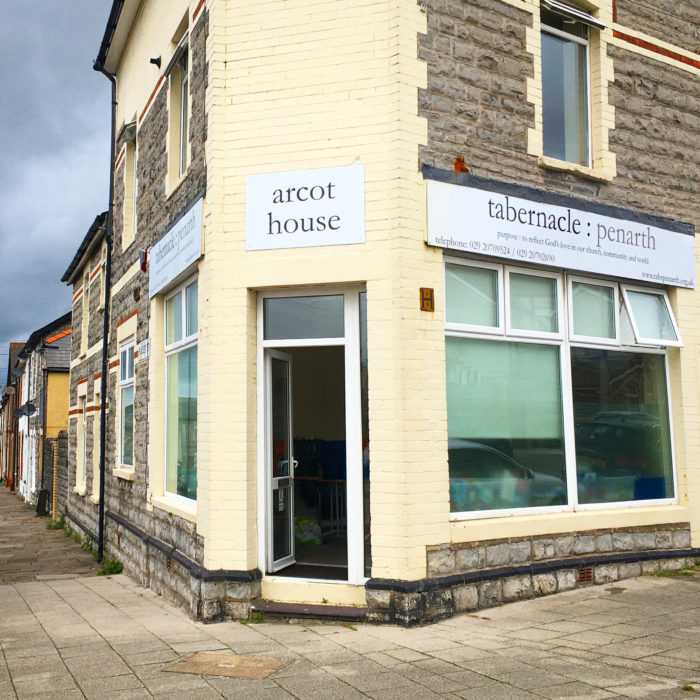 I need help
If you're in real need, we'll do our best to give food and household goods that can help you at this difficult time.
If you're currently self-isolating, please get in touch and we'll try our best to deliver to your home. Reach us on 02920 709 524 or info@tabspenarth.org.uk.
If you have friends of family who are struggling right now, please encourage them to visit us. We know it can be hard using a food bank for the first time. But please feel very welcome.
I want to help
If you want to make any donations of food or household goods, it's so appreciated.
Just pop along and we'll be happy to help.
If you run a shop or wholesale and would like to make a larger donation, or arrange collection, please contact us on 02920 709 524 or info@tabspenarth.org.uk.
We're constantly reviewing how we do things in line with UK Government advice. If things change we'll do our best to let you know as soon as possible.
School Uniforms
In Summer 2020 we've started stocking school uniforms.
I need help
New school uniforms can be expensive. If you, or someone you know is struggling right now need new school uniforms for their children, then please get in touch. We'll do our best to help.
I want to help
If you have school uniforms, that you no longer need, and are in good condition, then please drop them off. This is a great way to have a clear out and and recycle these clothes, whilst helping your community.
Keep up-to-date
Follow us:
If you need to get in touch, contact us:
About the Penarth Food Bank
We set up this foodbank in 2008.
Jesus taught we should feed the hungry, and love our neighbours. As a church we've always given to charity and supported overseas work, but in 2008 it seemed like there might be need in our community for a foodbank – and we started this project as a way to help care for out neighbours.
Since then many other churches and organisations have joined in supporting this great work. And so many wonderful Penarth locals have donated so much food over these years.
Find out more about it here.