Tabs live stream the Sunday morning worship service.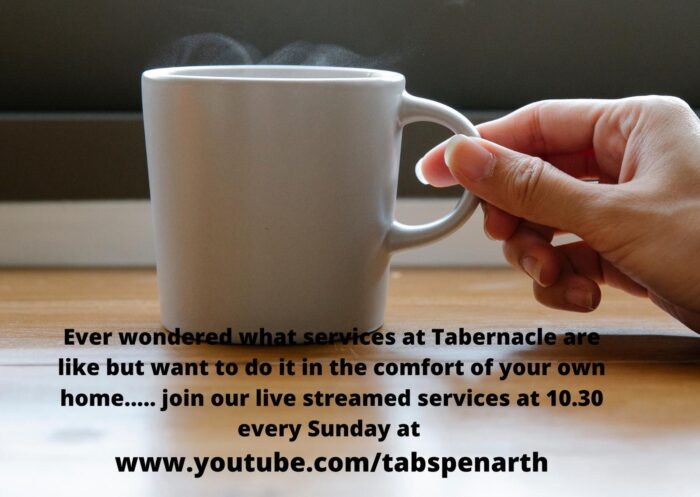 You can catch up with the service at a time convenient for you through the Penarth Tabs YouTube channel.
You can browse previous services and subscribe to our channel to keep up-to-date.
Church services are a chance for us to meet as a community, to give thanks to God for the beauty of creation, to learn from His word to be better kinder people, to know that in an uncertain world, there is a God who is a steady as a rock. We don't need a building to do any of that.
You're so welcome to join us.
Keep in touch
Please feel free to comment and join the conversation as these online services are broadcast.
If you have any other feedback, comments, news to share, or want to volunteer to get involved, please get in touch at info@tabspenarth.org.uk.