Are you feeling cold or just looking for somewhere nice and warm to spend some time with other people?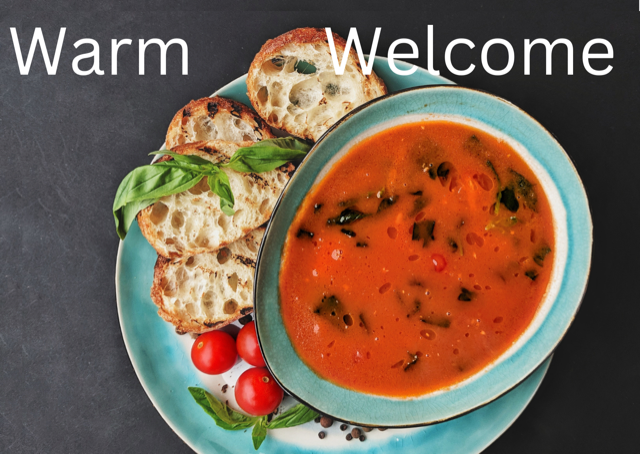 Join us at Tabernacle Baptist Church, Plassey Street, Penarth for a warm welcome this winter.
From January 5th 2023 50 the end of March 2023 the church will be open for you to come along and chat, play board games, use the free wifi, read or just do your own thing in a warm place.
Every Thursday between 7pm and 9.30pm soup and hot drinks will be available.
Every Sunday morning at 10.30am there will be a Sunday service
Every Sunday at 11.45 there is coffee and tea available
Every Sunday from 1pm till 5pm there will be lunch available and a chance to chat and keep warm. Lunch will be at 1.15pm
Please come along and keep warm and have some company.